Mobydisc Photobooth Hire!
Now! You can rent a photobooth with us
photobooths have been a huge success for years with weddings, corporate events, trades shows or birthdays. To be honest.. We were quite late in this market and have searched fpr the right photobooth that would come up to our standards. Now she's here! The mobydisc photobooth for hire.
What is photobooth hire?
If you search the internet you will find photobooth hire everywhere. There are online shops battling for market share at lowest prices with foto print flatrates. So we decided to go for quality instead. Direct photoprints should be in high quality and the camera not be a tablet or smartphone.. If we do photobooth we wanted to do it right. So our photobooth will be complete with a DSLR camera, professional flash and a photo printer that will deliver pictures in 7 seconds and can be handed out to your guests on the spot. And a photo that lasts..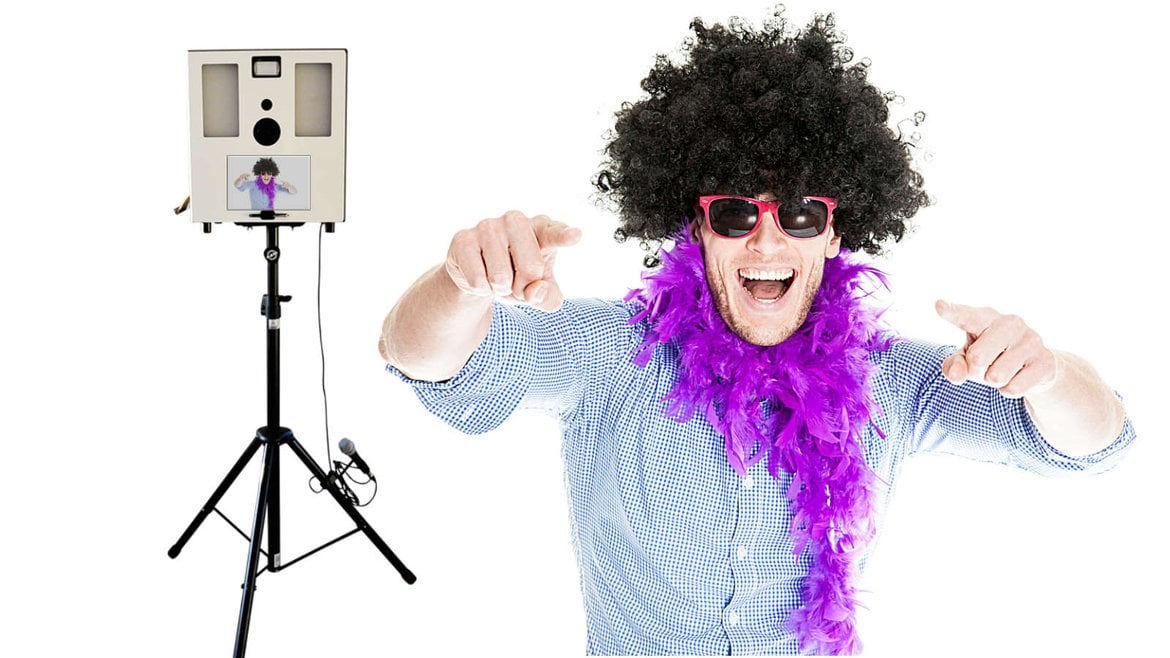 Well the downside is a photobooth model that is easy to carry and setup, yet to expensive to simply mail it to you. We will however be happy to deliver the photobooth or you can pick it up at any of our stations below...
Where can I hire the photobooth?
For starters we only offer the photobooth in Frankfurt and Heidelberg. You can pick up the photobooth a day before your party and return it to us the next working day.
Can you deliver and set up the Photobooth?
Sure we can! We will bring the photobooth to your event location, set it up, give you a short introduction and pick it up the next day. Delivery is currently only possible 100 kilometers from Frankfurt and Heidelberg.
Photobooth with service
Even though are photobooth hire is easy to use. For bigger functions and events or trade shows we recommend to stand some service personal next to the box. He will help guests in the operation and perhaps keep children from taking thousands of pictures in the first half hour ;). We are happy to not only bring the photobooth, but also stay with it as long as needed.
What is included in the photobooth hire?
Not only nice to look at - it is whats inside that counts. High tech PC, a 24 MB DSLR, LED ambient illumination, professional flash, LED Touchscreen and of course a professional printer that does real photos! Position your self in front of the booth, get the props, see your self on the screen... 3.. 2... 1.. cheese!
Did the picture come out alright. Correct and draw on the touchscreen and when ready... print. The high speed thermo transfer printer lets you touch the picture in 7 seconds.
Video Photobooth
This is special about our photobooth. Not only pictures but videos.. Stand in front of the booth, grab the microphone and leave a video message for the bride and groom... Up to 20 seconds per video and unlimited length on a USB stick
Photoboot Props - Included
Photobooth hire and pay extra for the props? Not with mobydisc. Of course the wigs, funny glasses, air guitars are part of the package.
When should I book the photobooth?
What are you waitig for? We only have 10 photoboothes and they sell out fast.. Call us today and ask about availibilty.